WHO IS HEIDI SCHLUMPF?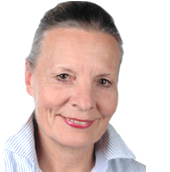 Heidi Schlumpf is a Swiss entrepreneur with over 25 years of rich experience in childcare product development and early year's education. AMOS products are carefully selected by Heidi considering the ever-changing needs of growing children. Using materials and processes that are eco-friendly and safe for food or human contact, all our products are manufactured under best industry practices to meet or exceed the most stringent quality standards providing practical, hygienic and safe parenting solutions.
The distinctive mark "Heidi's Choice" which appears on select AMOS products is a recognition of their quality and functionality.